What are Some Different Ways to Decorate Easter Eggs?
People usually first turn to traditional dyeing methods to make Easter eggs, dipping them in containers of water, food coloring and vinegar. Individuals also can look into nontraditional techniques, however, such as using silk fabric. Other ways of decorating eggs include banding, applying stickers and gluing items to the shells. Drawing and painting also work, as does using sticker- or outline-style stencils. Wrapping and applying wax are two additional choices.
Traditional Dyeing
Traditional coloring is probably the most common decorating method for Easter eggs, and it is very kid-friendly and simple. The basic process involves adding food coloring to some hot water in cups, along with a little vinegar to help the coloring penetrate the shell better. Eggs go into the solution until they reach the desired deepness of color, and most people simply fish them out of the cups with spoons. After they come out, they air dry. Many people use this as a starting point for more elaborate designs.
People who want to skip the artificial food coloring often choose fruits, vegetables and spices to add color to their eggs. Paprika or yellow onions can create orange tints, while anyone who has ever chopped beets is familiar with the red color that's easily left behind. Blueberries and cabbage can provide blue shades, spinach can be used for green, and lemon peels and turmeric can be used to make yellows. The ingredients are boiled in water to extract their natural dyes and the liquid is combined with vinegar to help the color set.
Banding
An easy way to spice up traditional dyeing is to wrap the eggs with rubber bands. Exactly how they are wrapped and how many are used is up to the artist, but they need to be tight enough so that they don't roll and pop off. Once they are on securely, the designer can dip the eggs in coloring as he normally would. When the rubber bands are removed, the space they covered will be white, but it's completely acceptable to dunk the eggs again in the same or a different color to get some pigment on those areas. Some people dye the eggs first — for example, an egg might be dyed yellow, then banded, then dipped in blue coloring so that it turns out green with yellow stripes.
Nontraditional Dyeing
A more unconventional method for coloring is to use scraps from silk blouses, ties and similar clothes. These go around raw eggs, secured with ties or string, and then are put in a pot of boiling water with a few tablespoons of white vinegar for at least half an hour. The dye from the fabric will transfer to the shells, often leaving a beautiful design.
Another unique style involves wrapping Easter eggs in paper towels soaked in vinegar. The artist then applies drops of one to three colors of food coloring wherever he likes, letting it soak into the towel. When the wrapping comes off, the shells appear tie-dyed.
Stickers
Individuals often turn to stickers for a very no-fuss way to create a design. Kids can finish these in a very short period of time, and there's no risk of getting stains on clothes. It's common for people to pick stickers with an Easter theme, but they can be based on whatever someone likes. The number used is also completely up to the crafter.
Using old stamps is a variation on the sticker idea. This is a great idea for collection enthusiasts, or for people who want to get a little more of an antique or bookish feel. It's not necessary to buy new stamps for this, as an individual can simply glue ones from old letters to the shells.
Gluing
Gluing does not require any dyeing, although a person can color the Easter eggs before this process if he wants. Using a strong, clear craft or tacky glue, people attach various light items to the shells. An example that often gives very impressive results in seconds is to roll the them in glitter, and individuals also attach seeds for a more natural look. More elaborate designs can include items like buttons, ribbons, confetti, tissue paper, gold leafing and beads. Sometimes, these are layered to create a very professional decoupage look, but lots of people go for a more "cutesy" approach, making simple-but-adorable animals, bugs and birds.
Drawing
Drawing designs is a good choice for people who want a no-spill way to create a picture on an egg. Art pens and pencils work well, although some people like to use chalk, markers or other tools, such as pastels. Some of these are prone to smearing, so serious artists often use cups or other braces to reduce the amount of touching, and they usually coat the shells with a clear laminate to protect the design when they are done.
Stencils
Crafters can also use stencils to decorate their eggs. With one type that is like a sticker, it's possible to cover part of the shell with the design first, and after coloring, the designer can peel the stencil off, leaving the image behind. The second type is a flexible film, usually of wax paper or plastic, that wraps around the shell. Holes in the film let a person apply paint or outline a shape using craft and art pens or pencils. Both kinds are good for people who want to make intricate pictures but who might not necessarily have the skill or distance and shape perspective to do so without a guide.
For those who want a little more flair, a quick trick that gets impressive results is to cut nylons to serve as nets when dying eggs. Designers put leaves and flowers against the shells and use the nylons to hold them in place during coloring. When they get the shade they want, they unwrap the nylon and remove the leaves or flowers, leaving white imprints. For a delicate, vintage look, a person also can color the eggs after wrapping them in lace.
Painting
Sponge painting with craft paint or food coloring is an option that even young children can do. Individuals can use all one color and leave some white showing, or they can blend several colors together and create a textured, layered look. Some people like to cover the entire egg, while others like adding just a dash of color. Precut foam paint sponges work great for getting cleaner shapes or designs and are usually very reasonably priced in craft departments, but really, any clean sponge will do. People also can create a speckled effect by splashing paint onto the shells with an old toothbrush.
If a person is a little more confident in his artistic abilities, he might want to try using various sizes and styles of paint brushes to decorate his eggs. The finer the brush, the greater the detail an artist can usually get. People often like to create elaborate vine, leaf and flower designs, but what someone depicts is entirely up to the individual — some people have even done portraits of family members or their favorite television characters. Individuals can also experiment by using items such as toothpicks in place of brushes.
Wrapping or Blanketing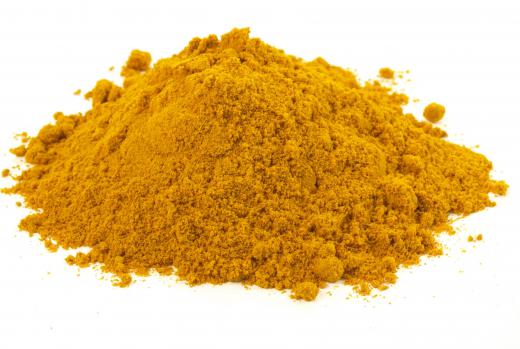 Wrapping or blanketing is a technique that can be used on its own or together with coloring. A popular option is to wrap some or all of the egg with colored thread or yarn, or alternately, with thin strings of tiny beads. Other people crochet or knit "sweaters" that the egg goes inside. Some individuals create string hooks with these methods so they can hang up their finished designs like ornaments.
Wax Application
Applying wax is one more way someone can create an image. Using crayons or other wax sticks, individuals draw whatever they like on the egg and then dye it as usual. After this, they melt off the wax to reveal their design. It's good to use darker colors to make the contrast between the color and the picture a little more dramatic. This technique has been used for centuries in the Ukraine, where it is known as pysanky.
Considerations
People usually have two choices in terms of prepping their Easter eggs. They can either hard boil them, or they can puncture small holes in the shells to blow out the insides. The first is usually best for kids, because it provides some durability. The second method removes the element that eventually will spoil and, therefore, is excellent for designs people know they will want to keep for a long time. Blowing eggs isn't always the best option, however, because hollowing out the shell makes it much easier to break.
AS FEATURED ON:
AS FEATURED ON:







By: Kati Molin

Pink Easter eggs.

By: DenisNata

A girl and boy painting Easter eggs.

By: PHB.cz

The traditional way of dying Easter eggs in a solution made of vinegar, water, and dye.

By: Ekaterina Lin

Paprika can be added to water and vinegar and used as an orange dye Easter eggs.

By: Tomashko

Many children love to go on Easter egg hunts with their decorated Easter eggs.

By: Brian Jackson

Real fruit, such as blueberries, can be used to decorate Easter eggs.

By: indigolotos

White vinegar is used in a simple process to make dyes for Easter eggs.

By: Diana Vyshniakova

Food coloring added to vinegar is used to decorate Easter eggs.

By: Andriy Petrenko

Acrylic paint can be use to decorate Easter eggs.

By: anjelagr

Spinach can be used to create a green color for Easter eggs.

By: NorGal

Buttons can be used to make Easter eggs more colorful.

By: Photographee.eu

Turmeric powder can be used to make a bright shade of yellow.

By: Vyacheslav Plyasenko

Strings of colorful beads can be used to decorate Easter eggs.