Travel guitars are guitars that feature some specific design element, or elements, that make them ideal for traveling. Many models are designed to be taken apart when not in use, though the main features of some are their smaller size and lighter weight. Guitars for travel are available in many of the same basic types as regular guitars, and for just as wide a variety of prices. These guitars can use some of the same accessories that regular guitars use, like straps and picks, though other kinds of accessories, such as stands and cases, usually are made specifically for travel models. Guitarists interested in travel guitars can find them at online and offline music shops that sell other kinds of guitars, though some smaller shops might not have them in stock.
Generally, travel guitars are special guitars designed to make travel easier for musicians. They might feature a breakaway neck, or they might come in small sizes or lightweight models. For example, someone might refer to a travel guitar as a small guitar or mini guitar. Sometimes, a travel guitar is referred to as a backpacker guitar. Regardless of the exact name, travel guitars are guitars musicians use when they're on the road because their size or design make them convenient for travel.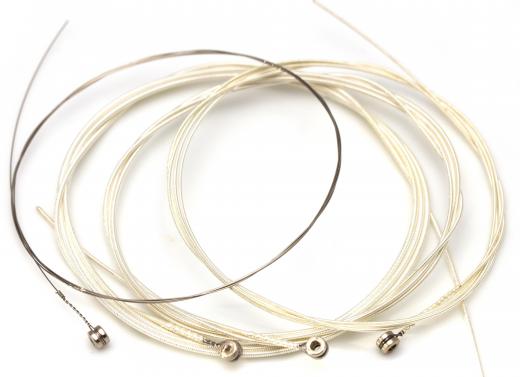 Similar to regular guitars, it's possible to find a variety of guitars for travel. A musician who prefers playing acoustic tunes can find an acoustic travel guitar, just as one who specializes in electric music can find a travel electric guitar. Musicians can find models made of woods, metals, and plastics, and designed for use with steel or nylon strings.
Guitarists can use some of the same kinds of accessories with their travel guitars as they use with regular guitars. For example, a travel guitar usually doesn't need a special kind of strap, pick, or strings. On the other hand, due to varying factors like their size and design, guitars for travel might require special cases and stands.
The prices of travel guitars vary as widely as the prices for regular guitars, and depend on the same kinds of factors. Such factors include the type, quality, materials, design, and manufacturer or brand. Generally, travel guitars are sold at the same kinds of music shops that sell other kinds of guitars, but since travel guitars are a kind of specialized item, smaller "mom and pop" shops might not carry them.
AS FEATURED ON:
AS FEATURED ON:







By: schankz

Travel guitars can be designed for a wide variety of strings.

By: Brian Jackson

The main features of a travel guitar is its smaller size and light weight.

By: SeanPavonePhoto

Travel electric guitars can typically work with conventional amplifiers.