A demo tape, which is really short for demonstration tape, is the music industry's equivalent of a resume. It is a sample sound recording of a song or songs that a hopeful artist uses to catch the attention of record labels and producers. Though initially the demo tape was almost exclusively in cassette tape form, a cassette tape or compact disc recording could both be used today.
A demo tape serves two purposes in the music industry. For the artist, the tape is necessary to get their name and sound heard by as many people as possible. For the record labels and producers, these tapes are a way of weeding out the artists they aren't interested in and of finding the right new artist before another label signs them.
The contents of a demo tape are entirely up to the artist or group who records it. Most industry insiders suggest putting only one or two songs on a tape and to choose the ones that are most popular with audiences. An unknown artist or group is likely to have better luck with a song that they have played many times with success in front of an audience rather than a new song they've just written.
Music industry professionals have very little time to spend listening to the hundreds of tapes they are sent and may only hear the first 30 seconds or so of recorded sound. For this reason, hopeful artists choose their song and manage their sound quality carefully. Additionally, a name, address, contact phone number and brief letter of introduction are always included with a demo tape.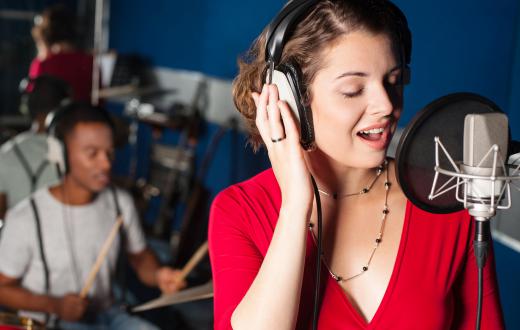 While the creation of a demo tape can be expensive, it is a necessary form of networking in the music business. Yet, many demo tapes end up in the trash bin. Even so, it is important for an artist to put as much time and effort into the quality and professionalism of any tape they may send out. With luck, the artist's tape will make it past the first pair of ears and on to a place where opportunity awaits.
AS FEATURED ON:
AS FEATURED ON:







By: olly

A demo tape includes a selection of the songs a musician can either play or has written.

By: muuraa

Initially, demo tapes were recorded on cassette tapes, before more digital forms of technology became common.

By: stockyimages

Singers submit demo tapes to record labels in the hopes that they will get a contract.