Der Freischütz is a three act romantische oper by the German composer, Carl Maria von Weber, who is also known for Abu Hassan, Die Drei Pintos, Euryanthe, Oberon, Peter Schmoll und Seine Nachbarn, and Silvana. Der Freischütz has a libretto by Johann Friedrich Kind, based on Gespenterbuch by Johann August Apel and Friedrich Laun, which was also the foundation for a number of other theatrical works in the early nineteenth century.
Der Freischütz premiered in Berln at Schauspielhus on 18 June 1821, the first musical work staged there after its rebuilding. The opening of Der Freischütz is particularly important because it is considered a milestone in the journey to establish German opera in its own right, distinct from Italian opera. At the age of nine, Richard Wagner saw Weber conduct Der Freischütz, found it inspiring, and, of course, went on to become a renowned composer of opera himself.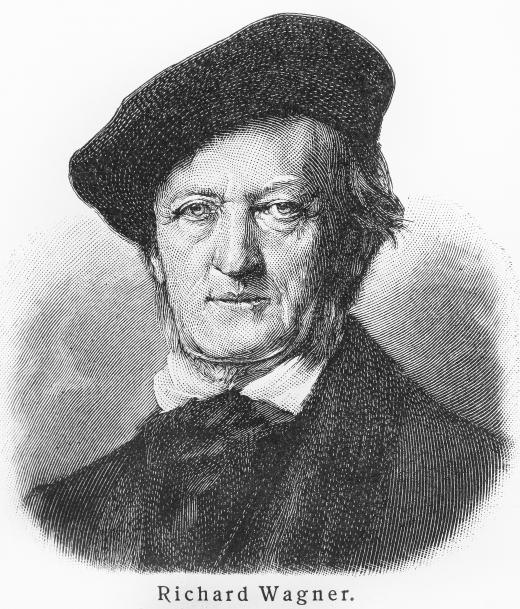 The story of Der Freischütz centers on the head ranger, Cuno, and his two assistants, Max and Caspar. Max and Cuno's daughter, Agathe, are in love, but she has made a condition for marriage that Max win Prince Ottocar's shooting contest. This is also the condition for the succession of the post of head ranger. The first round of the contest is won by a peasant, Kilian, who teases Max for missing all his shots. A fight breaks out between the two but is quelled by the arrival of the other foresters, including Cuno and Caspar.
Unbeknownst to anyone else, Caspar has made a deal with the Black Huntsman, Samiel, and he takes the opportunity to suggest that Max's gun is bewitched. Max is so disheartened, that it is easy for Caspar to tempt him. He shares wine with Max, giving him an opportunity to shoot an enormous eagle with a gun loaded with a Freikügel, a magic bullet guaranteed to hit its mark. Unfortunately, says Caspar, the one Max shot off was his last, but he can get seven more if Max will come to Wolf's Glen to meet him at midnight. Caspar's plan is to offer Max to Samiel as a victim in place of himself.
Act II of Der Freischütz begins in Cuno's house, in which Agathe and a relative are relaxing, though oddly, a picture of one of Cuno's ancestors has fallen off the wall, and Agathe has sustained a slight injury. She is worried, after her morning visit to the Hermit, but then focuses on her wedding, and her mood lightens. Max arrives and tells her he must collect a deer near Wolf's Glen. The very mention of this place frightens Agathe, but Max assures her that foresters must not be concerned about going into the forest at night, and he must hurry while the moon is still out.
In the glen, Caspar casts a spell to call up Samiel. Samiel agrees to give Caspar three more years alive in exchange for a new victim, and suggests, which Samiel controls, be aimed at Agathe. Max has terrifying visions as he enters the glen, but continues despite them. The seven bullets are cast, amid horrible portents, and finally the appearance of Samiel himself, whose presence causes both Caspar and Max to fall unconscious.
Act III of Der Freischütz begins with the hunters already practicing. Max and Kaspar have divided the bullets, and Max's first three shots have been perfect. He is left with only the bullet with Samiel controls. The scene shifts to Agathe's room, where, clothed in her wedding dress, she is recalling a dream in which she was a white dove and fell out of the sky when Max shot his gun. The bridesmaids arrive,but the picture again falls off the wall, and a funeral wreath is found among the wedding garlands. They fashion a new wreath with roses from the Hermit.
The Prince arrives for the conclusion of the shooting contest, and Cuno asks that it finish before the bride arrives. The Prince designates a white dove as their target, but as Max aims his shot, Agathe enters, crying out the she is the dove, and he should not shoot. The Hermit moves the bough, and the dove flies off. Max shoots, and both Agathe and Caspar who had been hiding behind the tree on which the dove alit, fall. Caspar dies, with Samiel in attendance. Agathe turns out not to be dead. Max confesses, and is banished by the Prince. The Hermit intercedes on Max's behalf, and the Prince commutes the sentence to a year's probation, after which the Prince will preside at the wedding.
AS FEATURED ON:
AS FEATURED ON:







By: nickolae

Der Freischutz inspired the composer Richard Wagner as a child.