What is Independent Film?
Independent film is often thought of as an antidote to the mainstream Hollywood blockbuster. In the beginning, independent film was everything that the major films studio films were not. While Hollywood sold films that were safe, escapist and mega-expensive, independents were the opposite.
An independent film can be made on a shoestring budget. Many of the great independent directors have financed their films using very unconventional methods. Robert Rodriguez sold his body to medical trials in order to finance his first film. One director faked a car accident in order to gain finance from the insurance money for his independent film. Credit cards, loans from family and friends and savings will all go towards a director's passion for making his own film.
In the nineties, independent film went through a major change. Major studios would not usually bother to touch indies because there was no profit to be made from them, but a small film company called Miramax was instrumental in changing the studio's mind. The owners of Miramax, Harvey and Bob Weinstein, saw that they could buy films from independent film directors and make huge profits.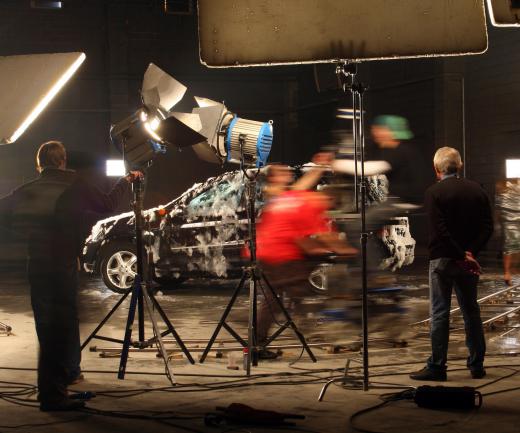 Small budget films such as Sex, Lies and Videotape, Pulp Fiction and Good Will Hunting helped change people's attitudes toward independent film. Compared to the studio pictures, indies were made for very little money, relatively quickly and with first time directors and screenwriters. Independent films began grossing hundreds of millions of dollars worldwide, and the studios began to pay attention.
The Sundance film festival was the place to see the first screenings of indie films. Studio executives began to appear in order to snap up the hot films from hot new directors. Quentin Tarantino, Kevin Smith and Gus Van Sant were all independent film directors who made some of the highest grossing films for very little money.
Independent film directors are passionate about their films. When Barbet Schroder was making the film Barfly, his production money was suddenly cut off and the film was shut down. Legend has it that Schroder walked into the producer's office and stood in front of him with a chainsaw, claiming that he would cut off his own fingers if the film was not restarted. He succeeded in getting the producer's attention, respect and money for the film.
Independent films have believable plot lines and realistic characters, and they often delve into the darker side of life that the studios would not touch. However, now that the studios have their fingers in the financing of many indie films, it seems that creativeness may have been stifled. Studios cut, reshoot and change the endings of many indie films in order to make them more palatable to a mainstream audience.
There will always be maverick film directors who thumb their noses at the studios. Hopefully, these directors will continue to exist and bring originality to the film screen. If not, it may be up to the film student shooting on a digital camera with his or her friends to bring something new to the screen.
AS FEATURED ON:
AS FEATURED ON:







By: chaoss

Independent films are typically cheaper to produce than commercial movies.

By: Sergey Lavrentev

Independent films are typically shot with only a fraction of the budget of a typical Hollywood film.

By: Perseomedusa

Independent films are made outside of the Hollywood system.

By: 12_tribes

Independent film directors receive little or no financial support from major studios.

By: hppd

People involved in creating an independent film may have more than one role in it's production.