Rap music, also sometimes known as hip-hop music, is a style of popular music believed to have its beginnings in African-American inner-city street culture. Rap musicians generally perform in a vocal style in which the lyrics are spoken, rather than sung. This type of music often deals with the hardships of inner-city life, though it is generally as varied in theme as any other style of music. Hip hop is generally characterized more by its often complex, rhyming lyrics than by its subject matter. Though it has its beginnings in the underground music scene of the 1970s, this music is today considered a very mainstream music genre, popular among people of all ages and backgrounds.
Unlike many other styles of music, rap music is generally not sung, and lyrics are spoken against a backdrop of music. This music often consists of beats and rhythms borrowed from the soul, funk, or rock genres. Musicians typically remix these sounds and rhythms, adding their own innovations, and often synthesized musical elements.
Rap songs are often known for their focus on controversial themes, such as gang violence. Often, however, musicians sing about a wide range of events and themes. They often express their political and social views, and they may discuss their own lives or even write love songs. Performers have even been known to write rap songs about fictional events.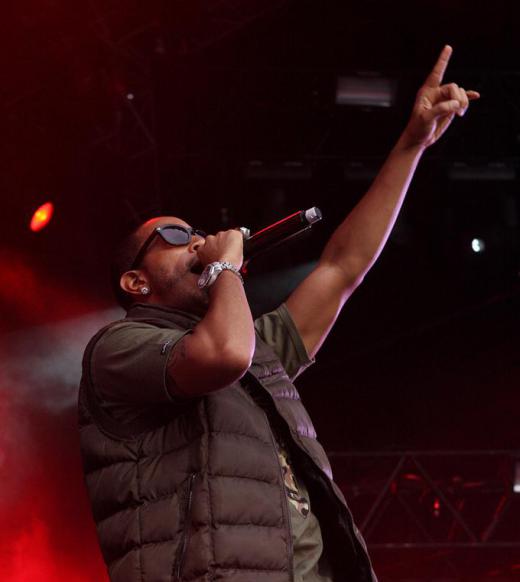 The DJs and MCs of the 1970s music scene in New York are generally credited with developing the first rap songs. These performers emphasized rhythm and percussion instruments in their music. The group The Sugarhill Gang is believed to have released the first recognizable rap music single, "Rapper's Delight," in 1979.
Early influential rap musicians included DJs Grandmaster Flash and Kool Herc. DJ Afrika Bambaataa is considered one of the first to use synthesizers in his music. As hip hop music gained popularity throughout the early 1980s, recording labels, such as Def Jam, dedicated to producing this style of music, emerged.
Sub-genres began to develop with the passage of time, with gansta rap as perhaps the most widely known. Its lyrics are often the most contentious, as they tend to directly address the violent realities of life in the inner city. Influential gangsta rap artists include Dr. Dre, Snoop Doggy Dogg and Notorious BIG. Many rappers, however, continue to draw from the soul music tradition. These artists include Lil Kim and Missy Elliot.
AS FEATURED ON:
AS FEATURED ON:







By: Kzenon

Rap music, in which lyrics are usually spoken rather than sung, was born out of the inner-city street culture.

By: Eva Rinaldi

Ludacris is an American rapper.

By: Eva Rinaldi

Lupe Fiasco is an American rapper.

By: BortN66

Gang violence is often celebrated in rap music.

By: Monkey Business

Themes of angst and violence make rap music popular with teen listeners.