Speed painting is a method of painting typically done in a computer graphics program in a limited amount of time. This type of digital art is usually completed without a preliminary sketch and with only a general idea of the finished image's appearance. Artists who are successful at speed painting use established techniques of drawing applied to digital illustration. Some finished pieces of this computer art also include time-lapsed video capture of the process from beginning to end, and artists often use this option to showcase their speed painting skills on the Internet.
The types of software programs used for speed painting can include digital illustration packages as well as more comprehensive image editing programs commonly used in digital photography. Experienced digital artists recommend a program that has at least a moderate amount of choices for electronic brush sizes, shapes, and pressure levels. A wider variety of brush choices allows a speed painter to create more intricate finished pieces of computer art. Some of these computer graphics programs are open source and can be downloaded at no cost; these programs are usually considered good choices for beginners to this type of electronic art. Other software choices are proprietary brands that professional digital artists often use for their work.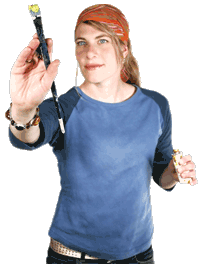 A set time limit is one of the characteristics that sets speed painting apart. These limits can range from three to eight minutes on average for many experienced artists who consider themselves traditional speed painters. Some digital artists select one of their favorite songs and complete a painting in the time the song plays, and their subject matter is sometimes a portrait of the musician singing it. This type of speed painting is often considered a form of fan art.
Another variation of this digital art form involves video capture rather than an actual time limit. Artists complete a painting in their art software program of choice and use a recording program that captures every move they make on the computer monitor screen. They often take as many hours or days as they like to finish a given project. Once the electronic painting is complete, its video can be sped up in an editing program so that the painting appears to be done in only a few minutes. Although these art videos are popular for online sharing, some digital art purists believe that this method does not count as true speed painting due to the lack of a time limit.
AS FEATURED ON:
AS FEATURED ON:







Woman painting