What is the Danse Macabre?
The Danse Macabre, or Dance of Death, is an artistic theme, particularly in medieval art, in which a personified Death collects people from all walks of life. The people are typically shown as skeletons or corpses in a procession, usually dancing. Alternatively, the dance may be circular in formation, and the dancers may appear in their living form with skeletons as dance partners. The Danse Macabre, sobering but often darkly comic, makes the point that we are all equal in the grave. This theme has been used since the 15th century in paintings, theatre, music, literature, and later in film.
The Danse Macabre was first used in illustrations to sermon texts in the early 15th century, and the earliest painting of the theme, a fresco in the Parisian cemetery of the Church of the Holy Innocents, dates from 1424. In these early examples, the Danse Macabre was used to present a moral message by reminding the audience of the vanity of earthly wealth, power, and beauty. The people typically portrayed in the paintings are chosen to be representative of such mortal glories: common elements are a king, a pope, a youth, a beautiful girl, and often a peasant, included to show that the others are no better than the lowliest of people in death.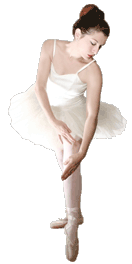 Many Medieval Danse Macabre paintings, especially large frescoes, also include a text depicting the dialogue between death and his victims. Similar dialogues were used as the text of medieval traveling plays, and books with related drawings and text date from the mid-15th century. Musical compositions inspired by these themes include works by Franz Liszt and Camille Saint-Saëns.
The Danse Macabre allegory is typical of late medieval mores, which became very pessimistic and morbid as a result of the devastating epidemics of the 14th century. Known as the Black Death and commonly believed to have been caused by the bubonic plague, it claimed somewhere between 33 and 66 percent of the European population and made the survivors very aware of their mortality. Much of the art and music dating from this period deals with themes of death.
The word macabre, used to describe any morbid or death-related art or literature, is a reference to the Danse Macabre. Originally, the French term is believed to have been based on the Latin Chorea Machabæorum or "Dance of the Maccabees," supposedly referring to the grisly martyrdom of a family of eight described in the Biblical text 2 Maccabees.
AS FEATURED ON:
AS FEATURED ON:







Ballerina