How Do I Choose the Best Bassoon Cases?
Bassoon cases provide protection against bumps, falls, and dings while traveling and storing bassoons. Today, you can choose from a wide range of cases, including hard and soft cases, as well as gig bags that feature storage and multiple straps. When selecting a case for your bassoon, you should consider how often you travel with the instrument and the modes of transportation you use. Additionally, it is important to select a case or bag that provides enough room for your accessories.
Soft bassoon cases, sometimes called gig bags, feature an outer shell made of fabric, such as nylon, and a padded interior. The padded interior encapsulates the instrument and prevents it from moving while it is being transported between locations. Typically, these cases are lightweight and feature backpack-style straps, which make them easy to carry. Most gig bags also feature one or more pockets, which can be used for storing accessories, such as sheet music and music stands. In general, gig bags are suitable for light travelers who rarely drop or bump their cases.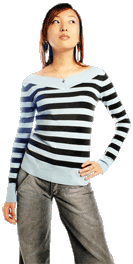 Soft-shell bassoon cases usually feature a fabric exterior and a foam interior. The foam is rigid, yet soft, which prevents the instrument from moving without causing any scratches or dents. They generally provide more protection against bumps and falls than gig bags, but are slightly heavier. Soft-shell cases usually also feature shoulder straps and handles, allowing you to carry your instrument on your shoulders or by hand. Like gig bags, these cases usually offer at least one pocket for storing accessories.
As their name indicates, hard bassoon cases have a hard exterior, which is usually covered in leather or vinyl, and a soft, yet rigid, foam interior. These types of cases usually provide the highest level of protection against bumps and falls, but are usually quite heavy and typically don't offer shoulder straps. Although hard cases can be difficult to carry, they are recommended for frequent travelers due to the increased protection they provide.
Hard and soft cases that feature water-repellent exteriors are also recommended for people who travel frequently. These cases prevent moisture from reaching the interior and damaging the instrument. Water-repellent bags and cases, however, generally don't protect instruments when they're fully submerged in water or other fluids.
If you plan on taking your bassoon on an airplane, you'll need to find a case that conforms to the airline's standards, which can vary between countries. In general, you should look for bassoon cases that do not exceed the size guidelines for carry-on luggage. Additionally, some airlines might stipulate that only hard cases are allowed on board an airplane. If you plan on checking your instrument in at the baggage counter, a hard case should provide the most protection for your instrument.
Before purchasing a case, make a list of the items — such as sheet music and stands — that you usually carry with your bassoon. This can help you to find a gig bag or case that provides enough storage space for all of your supplies. You should also ensure that the case's handles and straps have been designed to withstand the full weight of all of the items you plan on storing in it.
AS FEATURED ON:
AS FEATURED ON:







Woman with hand on her hip