The mellophone, is a brass instrument, usually used in band settings, including marching bands and Future Corps, the professional drum and bugle corps that performs at Walt Disney World's EPCOT Center in Florida. It is found as part of the drum corps brass, along with trumpets, baritones, euphoniums, and tubas. Like the flugelhorn, it descends from the keyed bugle, but the mellophone is coiled like a cornet and has a horn-like bell. The mellophone is pitched below the corne, in either F or Eb.
Several different bell arrangements have been used for the mellophone. There are bell-up — sometimes called cavalry — models, as well as bell-forward instruments. One type of bell-forward model was called a mellophonium.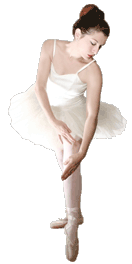 The classic mellophone is held somewhat like a French horn, except that the right hand is not placed inside the bell. On this model, the bell actually points somewhat downwards, nearly facing the ground. The bell forward instrument — including the marching mellophone — is held similarly to a trumpet or cornet.
Mellophones may be played with a mellophone mouthpiece, or a trumpet mouthpiece or an adapted French horn mouthpiece may be used. The mellophone can also be used with a variety of mutes. The most popular include the straight mute, the cup mute, and the wah-wah mute. Some may have to be adapted from mutes for other brass instruments in order to fit the mellophone.
The mellophone has been used as a substitute for the French horn in jazz bands, where it is often played by trumpeters. Stan Kenton and his Orchestra did a series of three recordings featuring his orchestra enhanced with mellophones and mellophoniums in the early nineteen-sixties. The album called Don Elliot: Mellophone, also from the 1960s, is reportedly the only recording that features mellophone. More recently, the flugelhorn has been used in these settings instead of the mellophone.
Besides Don Elliot, other noted mellophonists include Ray Starling; Dave Jones, who played mellophone on Fate Marable's riverboat band; and Dudley Fosdick, who played in Guy Lombardo's Orchestra.
AS FEATURED ON:
AS FEATURED ON:







Ballerina