When it comes to examples of social dancing that is truly beautifully moving, nothing can top the minuet. Adapted from the minuetto of Italy, the minuet hails from France, and derives its name from the French word menuet, meaning attractive, little and delicate to the touch.
Menuet certainly provides an apt description of the minuet, since the dance involves two people creating a pretty picture with a series of graceful moves. Here is some background on the French minuet, as well as some of the reasons why this French dance has remained popular for many centuries.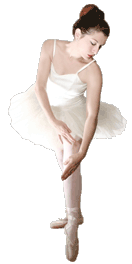 There are a number of examples of the minuet and its development during the 17th century. Highly refined minuets were created as social dance that was worthy of opera. By the end of the century, the minuet was adapted into a moving suite that served to fuel the popularity of the dance. While the French version was somewhat less busy and frenetic than the Italian Baroque dancing, there were a number of qualities shared by the two. In fact, the minuet is often classified as being Baroque in nature. With a three/four tempo, the minuet was energetic enough to retain a loyal audience even as the Baroque styles began to wane in popularity.
During the 19th and 20th centuries, the minuet began to adapt again, this time becoming a favorite with high society dancing and events. Often classified as an ideal example of ballroom dancing, the popularity of the minuet spread to the United States, where it was readily embraced by those portions of the emerging American culture that sought to create a social milieu similar to those found in the older European countries.
During the early decades of the 20th century, ballroom dancing gained ground with the working class as well. As dance halls opened up around the country, the minuet became even more popular. Interestingly enough, minuet dancing continued to be popular even when the ballroom dance faded for a time. Dance schools often considered the minuet to be one of the essential dances, and would include instruction on the dance techniques as part of the basic curriculum.
At the beginning of the 21st century, the minuet has remained a strong option for graceful dancing. Just about every age group enjoys the look of the minuet in performance. The dance continues to be a favorite at social events during each new season. Dance schools still initiate interested persons in the basic moves of the dance, and young lovers still enjoy the intimacy of engaging in the minuet. Combining style, grace and a gentle air of movement, the minuet will no doubt continue to attract devotees in the new millennium, just as it has since the 17th century.
AS FEATURED ON:
AS FEATURED ON:







Ballerina