What Is a String Orchestra?
A string orchestra is a performance group containing a large group of musicians who mostly play string instruments. String instruments that can be included in a string orchestra are many, but generally include high-pitched string instruments like the violin and viola in combination with bass string instruments like the bass, contrabass, and cello. Usually, a string orchestra also has a piano, a harp, and a percussion section. Rarely, the term string orchestra is used to describe any kind of large band that contains multiple string players. Other names for this type of musical group include a string ensemble or string band.
Large string orchestras generally have around 80 string players. Music from string orchestras is common in television and film, and many film scores use orchestras with many string players. Besides strings and percussion, other instruments often used as part of an otherwise string-based orchestra include brass and woodwind instruments. Despite the inclusion of other instruments, this type of orchestra generally plays songs that are string-dominant and most often only uses the added instruments to fill out and enhance the sound of the strings. Other instruments are rarely highlighted or featured in solos.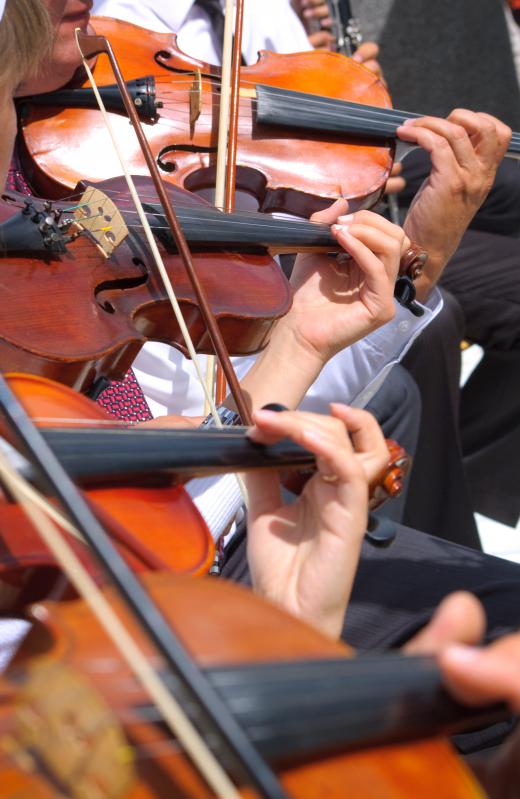 An orchestra generally has about 100 musicians, but string orchestras tend to be slightly smaller than that. Smaller orchestras ranging in size from between 12 and 50 participants are usually called chamber string orchestras, but groups as small as nine string players often call themselves string orchestras. Sometimes, a string orchestra is more or less a full orchestra that has an unusually large string section. This type of group may perform with or without a conductor.
Usually, string sections in this type of orchestra are approximately 60 percent violin and viola and 40 percent bassy strings like the cello and contrabass. Usually, there are more violins than violas, and more cellos than basses. Some composers and conductors choose to vary the proportions of the string instruments to change the overall sound of the orchestra.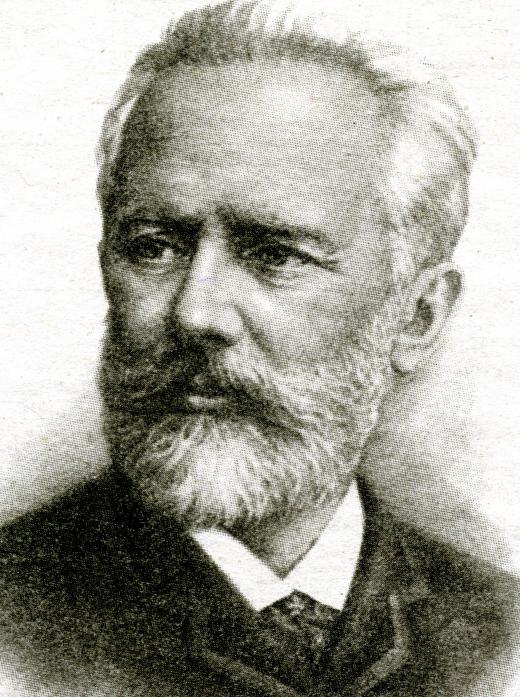 String solos are common in string orchestra performances. The most common types of instruments used in solos from a string orchestra are violin and viola solos, but the lower string instruments are occasionally selected for a feature spot. Notable works by known composers for the string orchestra include Concerto in D by Igor Stravinsky, Serenade for Strings by Pyotr Ilyich Tchaikovsky and Andante Festivo by Jean Sibelius.
AS FEATURED ON:
AS FEATURED ON:







By: kirvinic

Instruments such as violins are featured in string orchestras.

By: scalaphotography

String orchestras typically also include a piano.

By: Juulijs

Famous works for a string orchestra include "Serenade for Strings" by Pyotr Ilyich Tchaikovsky.