Originally used in several different senses, the word symphony now mainly refers to a symphony orchestra — a large ensemble including strings, woodwinds, brass, and percussion — or a work created for such an orchestra and having several particular attributes. It is usually an extended work of not less than three, but usually not more than five, movements for a medium to large orchestra. It is sometimes referred to as a sonata for an orchestra.
Haydn and Mozart were important eighteenth century composers of symphonies. Haydn wrote what is now usually counted as 106 symphonies over the course of nearly 40 years. Haydn wrote many different types of symphonies in many different styles. He is particularly remembered for his London symphonies.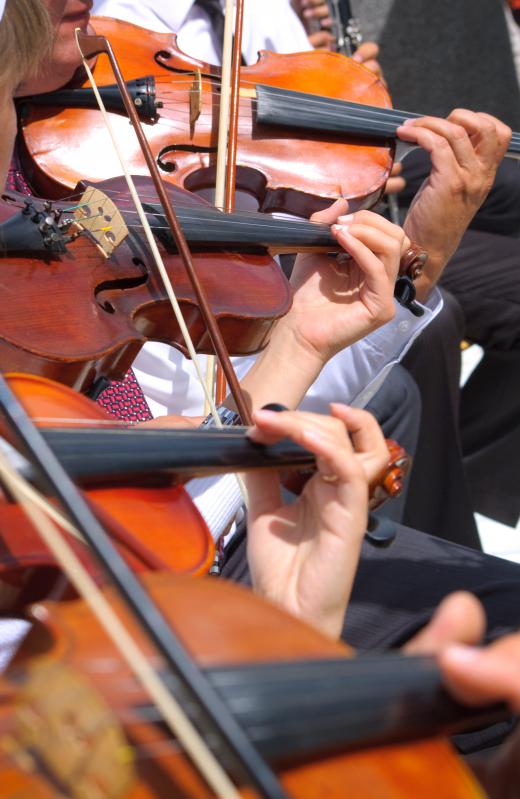 Mozart wrote his first symphony in 1764 when he was eight years old, and continued writing them over close to 25 years. Like Haydn, he experimented with different styles. Favorites include the Paris Symphony, number 31, and the Jupiter Symphony, number 41, and his last.
Beethoven's First Symphony was written in 1801, and his symphonic output, though he "only" wrote nine symphonies, strongly colors the genre. His Ninth Symphony, unusually, includes chorus and soloists for a setting of Friedrich Schiller's poem "Ode an die Freude," usually translated as "Ode to Joy." Beethoven extended the scope of the form in other ways as well, including emotional scope and the length of the first movement.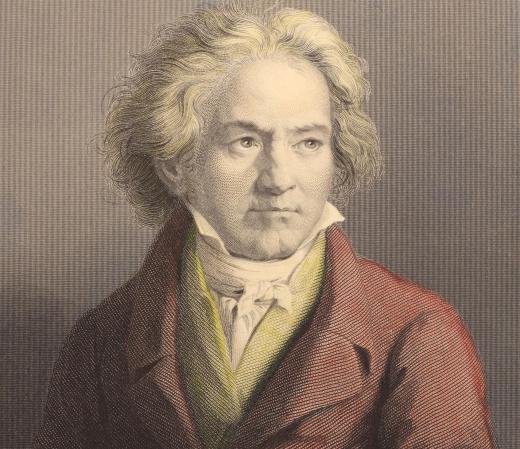 Johannes Brahms's four symphonies and Franz Schubert's Unfinished Symphony in B minor D 759 and his Symphony in C Major D944 — called the "Great Symphony," are also notable 19th century works. Pyotr Il'yich Tchaikovsky's six symphonies, written towards the end of the 19th century, are also enduring works.
In the 20th century, Gustav Mahler, Jean Sibelius, Sergei Prokofiev, and Igor Stravinsky, experimented with extensions of the symphonic concept. Edward Elgar and Ralph Vaughan Williams continued the tonal tradition, while atonality was explored in works such as Anton Webern's Symphony, Opus 21 and Milton Babbit's unfinished Symphony.
Symphony orchestras are commonly found in good-sized cities, and a number of notable orchestras exist both in the United States and around the world, though not all of them bear the word "symphony" in their names. Orchestras of note in the United States include the Los Angeles Philharmonic, the Chicago Symphony Orchestra, the Boston Symphony Orchestra, and the New York Philharmonic.
AS FEATURED ON:
AS FEATURED ON:







By: kirvinic

A symphony orchestra incorporates numerous instruments, including violins.

By: Georgios Kollidas

Beethoven wrote nine symphonies.

By: Nikolai Sorokin

A symphony features a large ensemble of instruments.