What Is a Rock Orchestra?
An prominent pillar of progressive rock music is the sub-genre of sympohonic rock, one that is epitomized by exaggeratedly drawn-out orchestral arrangements and often fantastical subject matter. Some symphonic rock founders like Genesis and King Crimson used standard rock equipment with synthesizers to explore full orchestral themes and soundscapes. Other ensembles, like the Electric Light Orchestra (ELO) and Trans-Siberian Orchestra, have gone at the effort from the opposing angle, forming the full-blown rock orchestra to play classically tinged modern arrangements.
The addition of a rock band's rhythm section to a standard-looking orchestra is a major sign that an orchestra is really a rock orchestra. This means that in addition to the standard orchestra's string, horn and woodwind sections would be an electric attachment of guitar, bass and drum kit — occasionally several of each. A rock orchestra is therefore versatile enough to play rock arrangements with a classical twist and classical arrangements with a rock twist.
Many point to the British bands Yes, Genesis, Moody Blues and King Crimson as the originators of the first symphonic rock music, back in the 1960s. Often employing a full rock orchestra for performances, these bands met their heyday in the 1970s and 1980s, but have decreased since. Still carrying the torch of symphonic-style rock, however, are dedicated rock orchestras like ELO, Trans-Siberian Orchestra, Ultrasonic Rock Orchestra and others, albeit from a different perspective.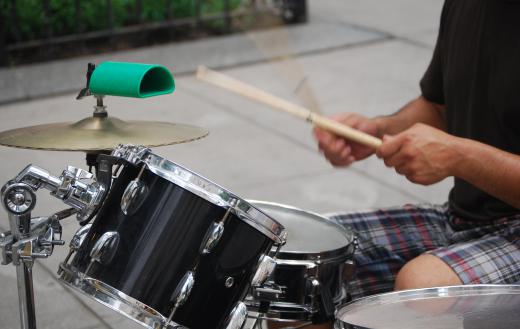 Occasionally, as in the case with the albumThe Royal Philharmonic's Orchestra Presents Symphonic Rock established orchestras will modify its ranks to become a rock orchestra. More often, rock orchestras will be formed on more local levels. These groups are often organized by music teachers trying to interest students in joining band. They are also part of some camp experiences, like the one founded by Trans-Siberian Orchestra's Mark Wood. That camp's counselors put students through a crash course in rock instrumentation, followed by a concert-hall performance.
Any rock band can add an orchestra to lend certain recordings or performances a symphonic sound. One notable example is The Beatles' album Sgt. Pepper's Lonely Hearts Club Band, which includes a broad orchestral sound in parts. Though generally considered a psychedelic rock band, Pink Floyd is another band that occasionally created a rock orchestra sound in its music, particularly the song, "Atom Heart Mother" from the group's same-named 1970 album. In 2011, bands like Radiohead and Coldplay regularly incorporate a rock orchestra sound on various samples.
AS FEATURED ON:
AS FEATURED ON:







By: lullabi

Rock orchestras frequently perform in concert halls, fusing classical music with rock.

By: Harry Lewkowicz

A drum kit is often featured in a rock orchestra.