Baroque pop is a 1960s musical movement that combined classical music elements with pop and rock n' roll songs. Chief bands practicing the form included the Zombies, Burt Bacharach, the Kinks and the Beach Boys. Notable albums include The Beatles' "Sgt. Pepper's Lonely Hearts Club Band" album and the "A Whiter Shade of Pale" single by Pocol Harum. Despite the adventurous and ornamental music, the song lyrics often remain mainstream and not abstract like in progressive rock.
There are a variety of instruments that have been added to rock n roll and pop music to turn it into baroque pop. These include full orchestras, chamber music and string quartets, but can also include single instruments as well. Other instruments heard in baroque pop include the harpsichord, the cello, French horn and the oboe. More exotic instruments from across world music can also be included in baroque pop so long as they deviate away from the traditional piano, drums, bass and guitar arrangements of pop and rock.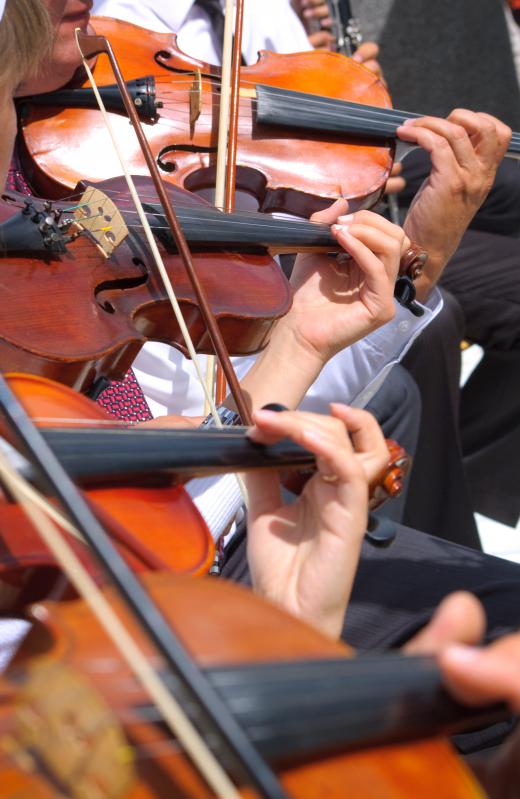 The trend to add ornamentation to the basic rock arrangement began in the early 1960s, but reached its high point between the decline of psychedelic pop-rock and the rise of progressive or prog rock. While its influences were classical and experimental, the name of the form owes origin to the baroque art movement. Baroque is a term applied to art, architecture and music that added ornamentation to simple works. This included the compositions of Claudio Monteverdi, Johann Sebastian Bach, Heinrich Schultz and Antonio Vivaldi.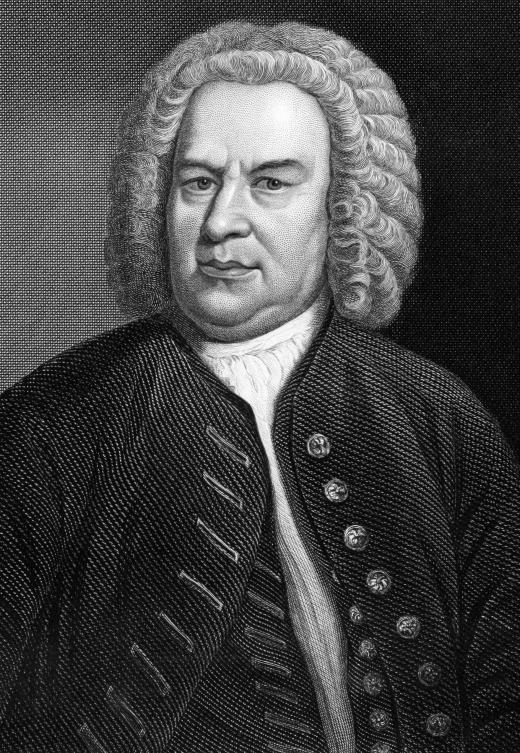 The Beatles owe their baroque pop phase largely to their "fifth member," producer and composer George Martin. Martin studied the oboe and piano at school and after graduating went on to work for the British Broadcasting Corporation (BBC) classical music department. He helped the band with their early compositions and with their orchestral arrangements on songs such as "Yesterday" and "Eleanor Rigby." As well as the "Sgt. Pepper" album, they used the form on their "White Album." George Harrison also contributed to their baroque phase with his experimentation with exotic instruments such as the sitar.
One of the earliest proponents of baroque pop was Burt Bacharach. In the early 1960s, Burt used the flugelhorn on songs such as "Walk On By." He directly inspired the Beach Boys' own baroque phase, seen in the band's album "Surfer Girl." While baroque pop originally declined with the development of prog rock and punk, it picked up in the 1990s with bands such as REM and Kula Shaker, which revived experimentation and ornamentation.
AS FEATURED ON:
AS FEATURED ON:







By: kirvinic

Elements of classical music, such as the use of violins, are sometimes blended with pop music.

By: Georgios Kollidas

Johann Sebastian Bach, born in 1685, is a German composer of the Baroque period, whose works are still performed today.

In traditional Baroque music, organs or other chordal instruments are often used for harmonies and solos.